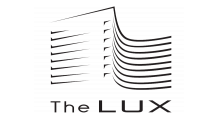 Resident Reviews
Nice
|

Recommended: Yes
Hi Nayun, thank you so much for your kind review. Please let us know if there is anything we can do to make your stay more comfortable and to achieve a five-star review. Have a fantastic day! Mark - The Lux Property Manager
Nice building, nice apartments, problematic parking
|Recommended: No
I really enjoy living here, I like the layout of my apartment, the location is perfectly in between campus and the capitol, right next to State Street. The walls ceilings are solid enough I rarely hear any noise from outside my apartment. Staff are generally responsive to your issues and willing to help where possible. If I didn't need to drive my car, I'd consider staying here long term. Unfortunately, the parking situation is so bad, my boss has requested I move out because I can't reliably make it to meetings in the morning because I don't know if I'm going to be waiting 5 or 60 minutes to get my car. Some days the cars don't come up at all. To their credit, the management will reimburse for taxi parking during times the garage is literally unusable. Between consistently having to wait 20 minutes to retrieve store your car or the line of cars waiting to park being backed up into the street, blocking traffic, it's just too much of a mess to consider living here unless you don't have a car.
Thank you for your review and feedback, Brandon! As always, if you have any questions or concerns please stop by the Leasing Office or give us a call at (608) 237-6030.
Other than the parking, I have no complaints.
|Recommended: Yes
The Lux has been a great place to live other than the automatic parking garage. If I would have known how much of a hassle the parking system would be before moving in, I would have just found different parking arrangements. There is no way I would pay for this service every month. I also was not aware that the pool would be closed for construction for the entire summer when I signed my lease moved in last spring. This definitely was something that I was looking forward to and ultimately disappointed by.
Thank you for your review and feedback, Lindsay! As always, if you have any questions or concerns please stop by the Leasing Office or give us a call at (608) 237-6030
It's great
|Recommended: Yes
It's great
Thank you for the review!
Good, but parking kills it
|Recommended: Yes
Beautiful apartment, reasonably priced, great staff, but parking sucks
Thank you for your kind words and feedback on The Lux, Arturo!
Good place
|Recommended: Yes
Nice place
Thank you for the review and recommendation, William!
Great staff, average community
|Recommended: No
While I do love the entire staff here individually, i have a hard time feeling like I would recommwnd anyone to live here. Parking is one of my biggest issues and the same for a lot of others. The robot breaking down so incredibly frequently makes the daily 45 minute wait of putting my car away inevitable. The maintenance staff and leasing staff are very responsive and understanding with this issue. The next issue would be this pool situation. Keg broke in pool, or so I heard, which made the management realize that they did not have a license for the pool and now it has been flooding the top floor of the building for a good while, so it has been closed for the entire summer . In regards to this, there were multiple talks of compensation for the time that the pool is unavailable where the staff stated that we will have to wait until it is up and running again to see what can be offered. Now, at the end of the season, we have received the upper managements decision that there will be no compensation for "complimentary amenities". Why am I paying such high rents if the amenities didn't exist It's not complimentary, the fees for the pool are included in the rent. Now don't get me wrong, I'm not trying to shoot the messenger, this was not the staffs decision I'm sure. More likely the regional, go or owner. I understand that and hope you do too. The unfortunate consequence is going to be a high rate of non-renewals. Myself included.
Hello, Chase. Thank you for taking the time to leave us a review and providing us with your feedback. We apologize that you feel this way towards our staff. Our staff strives to provide the best service to everyone who visits our community no matter if the individual is a resident or not. We would like it if you could come by our office or give us a call at (662) 338-3421 at your earliest convenience. Thank you!
The views and opinions expressed herein are solely those of the original authors and other contributors. These views do not reflect the views of "The Lux", its owners, managers, agents, employees or content providers. No representation or warranty, express or implied, is made or given by "The Lux", its owners, managers, agents, employees or content providers regarding safety, accuracy, completeness or suitability of the information or material expressed herein for any particular purpose